Sex in a brothel is something most men want to try at least once in their life. Vienna is definitely one of the best cities to do this because the sex scene is safe and under strict governmental control, and you can find the best brothels in the country there.
But how can you start your adventure, and what should you do if you visit such places for the first time? It is easier than you might think, and in this guide, you can get a full overview of how a brothel visit happens in Vienna.
There are different kinds of brothels
If you are a regular reader of BrothelVienna.info or have already done some research, then you might know that there are different types of brothels in Vienna. We don't want to waste too much time on this topic, so we will quickly cover the basic facts and move forward to the more important aspects.
The main types of brothels you can find in the city are:
Classic sex clubs, also known as night clubs
Sauna clubs
Laufhauses
Sex studios
Sauna clubs are like a flesh market where you can inspect the "product," and if you like it, you can purchase it. However, you can also use the spa and other facilities there; visiting such a place is primarily about sex. If you are not an experienced customer, this might be overwhelming and could have a negative impact on your experience.
Laufhauses are somewhat similar; however, the sex workers have their own rooms. But you still visit the place, negotiate the services, have sex, and then go home.
Studios provide cheap sex and often a less satisfying experience. They are also not known for quality. If you are a newbie in the scene, you are likely to be overcharged, turning something initially inexpensive into something expensive.
If you are a first-time brothel visitor, then the classic sex clubs a.k.a. night clubs will be your best option. You can relax on a couch, enjoy the good music and the friendly atmosphere, and start the action whenever you are ready. Here you can find our overview of the Best brothels in Vienna.
How to find the right girl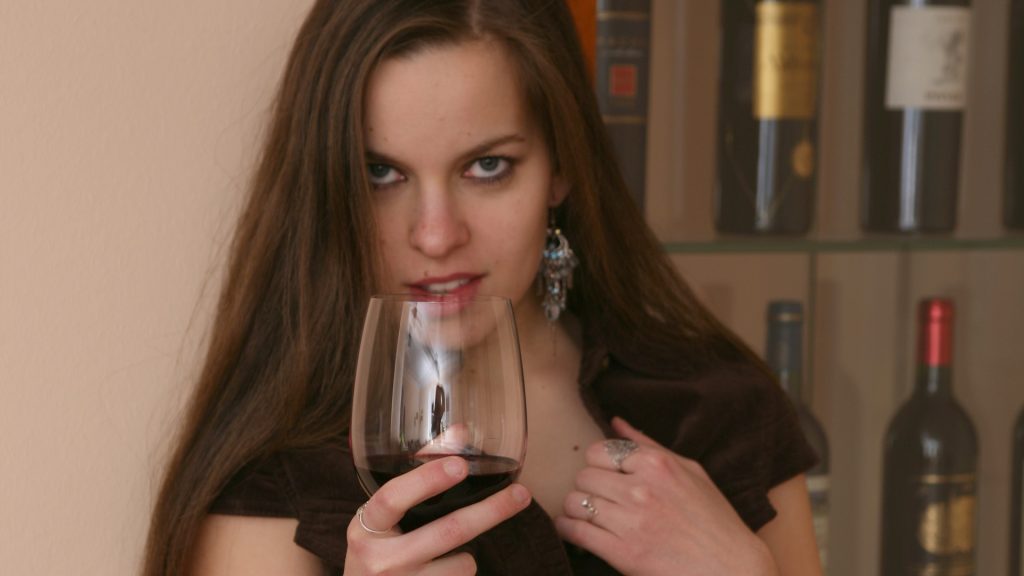 You might think that finding the right sex worker is difficult, but this is only the case if you don't have a clear preference. If you do, then you will find the right ladies as soon as you enter the brothel. The best places have an amazing lineup, even though the pandemic has affected the Vienna sex scene as well.
You will find blonde, brunette, and black-haired girls, shorter and taller ones, slim ladies or ones with large breasts, without any problem. The same is true for the girls' age; whether you are looking for fresh newcomers or experienced MILFs, you will find them in most cases.
And what happens if you don't have a clear preference? You can always ask the staff to help you find the right lady for you. Don't hesitate to ask for advice; the staff members have been working in this industry for years, or even decades, and such questions are entirely natural for them.
If you don't see the manager in the guest area or don't know who they are, you can start with the receptionist or the waiters. They will quickly tell you who is the responsible person to give you the best advice.
How to start a conversation with the ladies
You might think that starting a conversation with the selected sex worker or with any of the ladies might be difficult. This can be true for everyday situations, but you should not forget that you will visit a brothel. In such places, the girls make their money from sex, and it always starts with a conversation. They are highly interested in starting a chat with you and will help you get on the right track.
In the best places, like Maxim Wien, the ladies will approach you and start the conversation themselves. You can simply answer them and discuss the details. It is possible that in such situations, the girl won't be your type; in that case, just be polite and tell her that you are looking for someone else.
Of course, if you prefer to start the conversation yourself, you don't need to wait. You can approach the available ladies at any time and discuss what you are looking for.
Be sure to follow brothel etiquette
It is super important to know brothel etiquette and keep it in mind the whole time. It is important that you present yourself in a clean and tidy manner. You should wear appropriate clothing, take a shower before your visit, and maintain good personal hygiene. This is also important because paid sex is a two-way relationship between you and the sex worker, and the more appealing you are, the more the selected lady will take care of you.
Another rule is that services should be negotiated, but the prices should never be. The best places have a clear and strict price scheme that is non-negotiable. This protects the ladies, who can have a well-planned income, and also the guests, against scams. If you start to negotiate the prices or argue about them, the ladies may refuse to provide services, and the staff may ask you to leave. Clubs do not appreciate argumentative guests, as they can disrupt the experiences of other customers.
However, be sure to discuss all your needs and the possible services upfront. Sometimes there are extras included in the basic price, and other extra services have their own prices. You have to discuss these things with the selected girl to avoid any problems during the sexual encounter. In nightclubs, you will need to pay upfront, and this is again a rule that you should never negotiate. In this article you can read more about the proper brothel etiquette.
Apart from these main rules, you don't need to worry about anything. Just relax, have a good time, and enjoy the selected lady's services. The first time can be a bit more challenging in a brothel, but after spending a good evening there, the next time will be easier for sure.